GURUmicro : Central Ohio iPhone
®
Repair Specialists
38 N. Center St. - Pickerington, OH 43147 - 614.441.4423

$49.00 Factory Unlock Service
Use your iPhone on a different carrier than it was orignally purchased from!

*Some conditions apply and may require additional charge. Phones which are under contract or blacklisted by a carrier may fall under these terms. Unlocks can be as high as $99.00 for these devices, some of which may or may not qualify for unlocking depending on current carrier. Please call for details and pricing based on your specific device.
Factory unlocking means what? It will allow you to use your AT&T or T-Mobile iPhone 2G, 3G, 3Gs, 4, 4S, 5, 5C, 5S, 6 and 6s devices.... on ANY other GSM network worldwide (i.e. T-Mobile, Simple Mobile, Cellular One, Strait Talk, Walmart family mobile, Vodafone, China Mobile, Baharti Airtel, MTS, Orange,and many, many more!). No contracts required! No cancellation Fees! You can even use Pay-As-You go SIMs! No expensive data plan required! Take advantage of many carrier's "Bring Your Own Phone" discounted rate plans. Take your phone abroad and use a SIM from a local carrier where you are staying! Avoid paying steep international call costs through your US carrier while overseas. There are many great reasons to unlock your iPhone!
Unlocks typically process within 24hrs. though it can take up to 72hrs. in some circumstances.
The Process?
Simply call us with your phone's IMEI number (we can help you find your phone's IMEI if needed). We can accept credit card payments over the phone or you can come into our shop with the iPhone that you want unlocked and pay with cash or by credit card.
Start the unlock process right now, Call us with your IMEI number. We will contact you to let you know that your unlock has been approved by the Apple server and is ready to install onto your device. You then simply connect your iPhone to your home computer and launch iTunes. Then click the "restore" or "update" button when prompted and this will complete the unlock right through iTunes. Once the restore is finished (the latest version of iTunes will give a notification on screen that your device is now unlocked), you can then insert your alternate carrier sim and begin using your iPhone on your new carrier.
NON-US iPhone Unlocking Notice: iPhones purchased outside of the USA are not eligible for our unlocking service. Our service is for USA iPhones originally purchase for use and activated on AT&T USA or T-Mobile only. If your iPhone was originally activated on a different carrier outside of the USA, you will need to contact that specific carrier for your unlock request.
---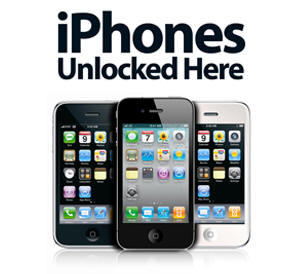 614-441-4423
Call for current pricing

Unlocked thru iTunes within 24hrs.
Call us for more information
or to order your unlock now enter information above and click the Pay Now button to complete your unlock order and make secure online payment.
---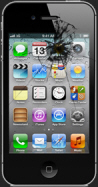 Visit our iPhone Repair Services Page for more information about all of our Apple® iPhone and iPad repair services!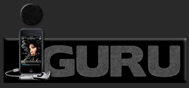 iPhone®, iPad® and iTunes® are registered trademarks of Apple Inc.