GURUmicro Columbus, OH Computer & iPhone Services
Columbus Reynoldsburg Gahanna Whitehall Westerville Dublin Pickerington Pataskala

Chad McCollister
GURUmicro is located just east of Columbus
in Olde Pickerington Village. Just 4 miles from the
I-70 and Rt 256 intersection.
GURUmicro
112 W. Columbus St.
(Route 256)
Pickerington. OH 43147
(614)441-4423 or (614)FIX-MINE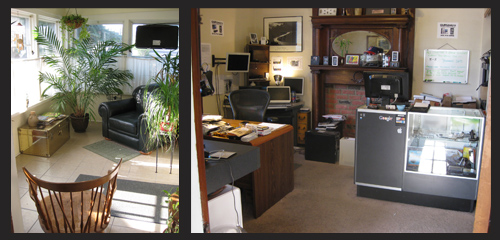 Business Hours:
Monday thru Friday : 11:30AM-6:00PM
Saturday & Sunday : Closed
Our hours don't mesh with your busy schedule?
Try Our Secure After Hours Drop-Off
We have a secured 24/7 drop slot available. Call us during business hours or Text Message after hours* at (614) 441-4423 for more information about our after hours drop process or to notify us a drop has been made.
Click to Print the Drop-Off Form now
...or we have the forms available at the drop slot for your convenience. Open the slot and in the top flip down shelf you will find padded envelopes with the drop-off form attached. Fill out the form, put your device in the padded envelope and drop your device in. Please text message 614.441.4423 with notification that you have dropped off a device and we will call or text you back ASAP to verify receipt and confirm your service completion time.