The first 24hrs following liquid exposure are critical!
The first 24hrs following liquid exposure are critical!
Following our liquid damage guidelines can greatly increase the likelihood of a successful and economical repair.
Click this link to learn more about what to expect when dealing with water damaged iPhones and to see our step by step guide explaining what to do after your iPhone takes an unexpected bath!
Mail-In iPhone Repair Services
We are now offering nationwide mail-in iPhone repair services. (USA only)
Repair pricing is the same for either mail-in service or in-shop repair service. We accept all major credit card payments over the phone, as well as PayPal online payments. Once your phone is repaired, we will contact you via telephone for the final payment processing (final invoice amount will include a $12.00 flat rate return shipping fee). Please feel free to call us at 614-441-4423 with any questions about the process for mailing in your iPhone for repair services and payment methods.
Turnaround times for mail in services are typically 2 business days (return shipping times may vary). Please print off the Mail-In Service Form from the link below, fill it out and include it with your shipment. We provide this form in Adobe Reader .pdf , MS Word .doc or as a simple printable webpage in .html format to help assure there is a format your system can print easily. *The Adobe .pdf is recommended!
Mail-In Form Download Links (click on your preferred format):
Mail-In form as Adobe Reader .pdf

Mail-In form as Microsoft Word .doc
Mail-In form as a Standard Webpage .html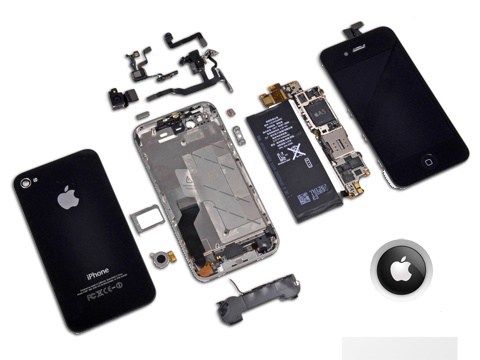 iPhone 4 and 4S Repair Prices