GURUmicro : Central Ohio iPhone
®
& iPad

®

Repair Specialists
38 North Center Street - Pickerington, OH 43147 - 614.441.4423
GURUmicro has been servicing the Apple® iPhone in the Columbus, OH area since the 1st generation (2G) was released in 2007. We install only the highest quality replacement parts, installed by the most experienced iPhone service technicians in the business. All of our repairs include a 90 limited warranty.
We specialize in servicing the Apple iPhone and iPad, including damaged touch screen glass and LCD assemblies, home buttons, power button repair, charging port and battery replacement, mute switch, audio and microphone problems, camera replacements, liquid damage repair and data recovery, custom part installations...and much more!
_________________________________________________________________________________
PRESCHEDULE ONLINE FOR THE QUICKEST REPAIR
BOOKING YOUR iPHONE REPAIR IN ADVANCE USING THE "BOOK NOW" BUTTON BELOW WILL ENSURE A QUICK TURNAROUND TIME. THE PARTS NEEDED FOR YOUR REPAIR WILL BE RESERVED FOR YOUR SPECIFIC DEVICE AND TAKE PRIORITY OVER WALK-IN CUSTOMERS!
Most common repairs like broken screens, battery replacements, faulty charging ports and cameras... can be completed while-you-wait and take only 30 minutes or less.
Click to book your repair now!

_________________________________________________________________________________
Click Here to see a Detailed Price List of other iPhone Repairs that we offer
iPhone screen repair prices vary by model.
iPhone 5, 5C, 5S and SE Devices
All iPhone 5 series Glass Screen/LCD repair $60
iPhone 6
Glass Screen/LCD repair $60
iPhone 6 Plus+
Glass Screen/LCD repair $65
iPhone 6S
Glass Screen/LCD repair $
65
iPhone 6S Plus+
Glass Screen/LCD repair $70
iPhone 7 and 8
Glass Screen/LCD repair $70
iPhone 7 Plus+ and 8 Plus+
Glass Screen/LCD repair $75
iPhone XR
Glass Screen/LCD repair $99
iPhone X and XS
Glass Screen/LCD repair $110
(Hard OLED)
- $140
(Soft OLED)
iPhone XS MAX
Glass Screen/LCD repair $145
(Hard OLED)
- $165
(Soft OLED)
iPhone 11
Glass Screen/LCD repair $120
(IPS LCD)
iPhone 11 Pro
Glass Screen/LCD repair $150 (Soft OLED)
iPhone 11 Pro Max
Glass Screen/LCD repair $199 (Soft OLED)
What's the difference between Hard OLED and Soft OLED screens?
We provide both the Hard OLED or Soft OLED versions of the X/XS/XS Max series iphone screens if available. Apple X/XS series phones come from the factory with a Soft OLED display.
Due to it's flexible nature, the Soft OLED is a little more expensive, but a bit more durable than it's Hard OLED counterpart. The display image quality is pretty much the same between the two. We usually stock both options, but unless specifically requested by the customer, we install the soft OLED to match the Apple original specifications and ensure the highest quality repair for your phone.
We will match or beat our competitors prices! All repeat customers will receive a loyalty disount of $5.00 off any repair service.
We also offer "installation only" prices for customers that have already purchased a replacement screen from an online seller, but want to have it professionally installed. The typical installation fee for customer supplied screens is between $50-$70 depending on your iPhone model.
*We do not offer our 90 day warranty on customer supplied parts.
---
Click the Book Now button below to schedule your repair now!



---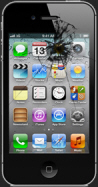 Visit our Repair Prices Page for more information about the additional Apple iPhone and iPad repair services we provide.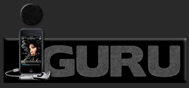 ---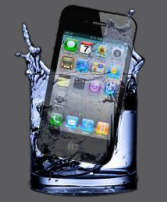 Did Your iPhone Get Wet?
Following our liquid damage guidelines can greatly increase the likelihood of a successful and economical repair.
Click this link to learn more about what to expect when dealing with water damaged iPhones and to see our step by step guide explaining what to do when your iPhone gets wet!
---
iPhone®, iPad® and iTunes® are registered trademarks of Apple Inc.